Family demographics is the collection of personal information about clients and their relation to a family. The family consists of current members, related people (e.g. extended family) and collaterals to the family. Family demographics need to be accessed through many contexts (e.g. calls and cases) and allow for a historical review.
Family Demographics Features In Matrix
Keeps Historical Records
Offender Statuses Readily Viewable
Prevents Duplication
Securing Information with Role-based Security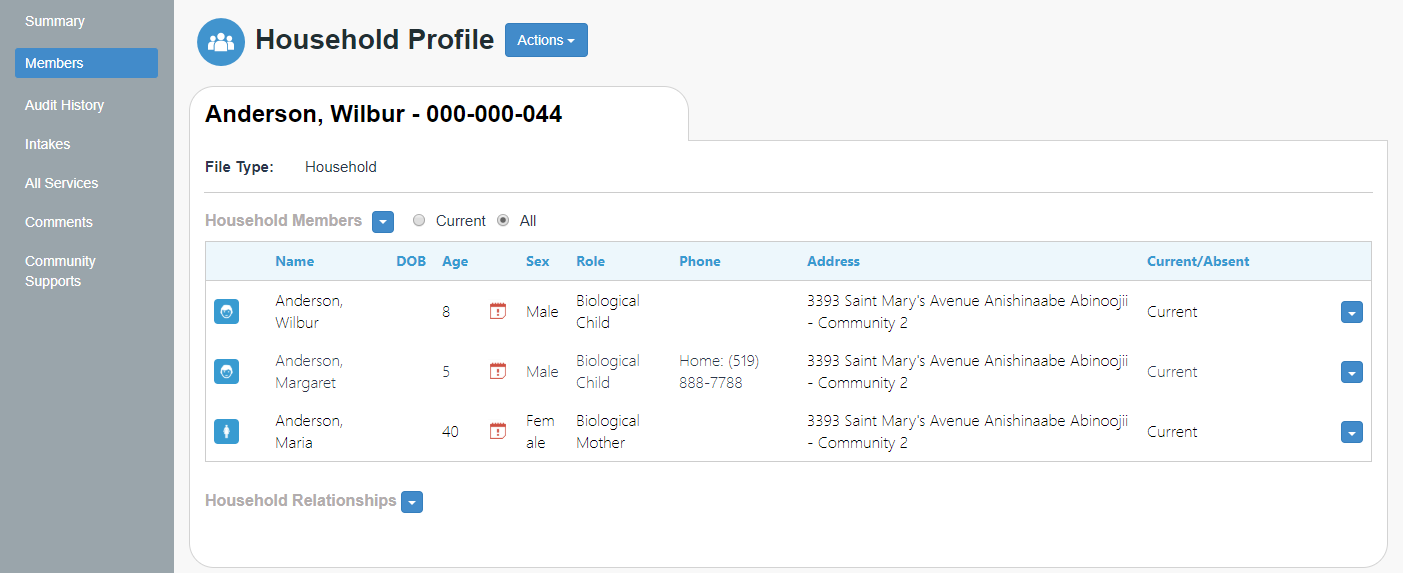 Keeps Historical Records
Matrix keeps all information that has been entered on a family so that workers can review past data including previous addresses and aliases. Cases and call history are viewable by family.
Matrix has the ability to track different offender statuses. This allows workers to see if the person is a historical offender, alleged offender or a non-offender. The offender status is easily identified throughout the application.
Prevents Duplication
Matrix prevents duplicating information by allowing users to relate existing people within the system to a family. This keeps all information about a person in one place allowing any worker to update the information and have other workers immediately viewing the change. The family profile allows for the worker to perform a search for existing people by:
Last Name
File Name
File Number
Last Name Soundex
First Name
Social Insurance Number
Street Address
Phone Number
Matrix application allows for securing families, files, or individuals that have privileged information. Only authorized users or departments can view the secured information. For further information see the Role Security feature section.